Our Rating :
The Moshi Monsters universe is so cute and adorable that every kid wishes they lived in it to cuddle up to these lovable monsters and take care of them. The social networking game was a huge success and thus to capitalize on it the developers Mind Candy decided to host a bunch of games based on that very universe out of which one was called Moshi Monsters: Moshlings Theme Park. This was a 3DS exclusive game which was meant to entice and excite the little ones with its wider more lovable appeal as well as keep them occupied for hours on end. Needless to say the game was accepted but the little ones disappointed as in comparison to the first part it seemed much flatter.
Theme park based game, lots of moshlings, mini games:
The whole game is based in a theme park which more or less puts the fun back into gameplay and appeals more to kids. It has loads of moshlings once more who are airdropped over the theme park and the players are tasked with rebuilding the park while attending to their new found guests. It focuses much more on mini games rather than the actual construction of the theme park but will satisfy younger players nonetheless. Tasks do however seem to get repetitive after a while and the game starts to lose its charm. The challenge it provides to kids is great as they get to learn so much while having fun on the side.
Nothing out of the ordinary:
Simple and nothing really to boast about, the game's graphics for the 3DS are kept to a bare minimum while keeping the charm alive. What more can one expects from a game that has characters that do not really ooze with graphical brilliance. Its bright colours and vibrant hues will certainly appeal to the younger audience and the tone of the game suits it perfectly. After all it is a theme park. The characters or moshlings are all unique in their own way and tend to impress with their many expressions.
Peppy music and sound effects: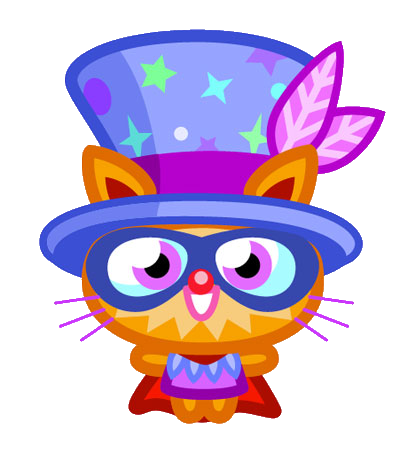 Typical moshling fare here, there's nothing new or out of the ordinary. Music is peppy and will keep everyone's spirits high. The sound effects go boom, clunk, clank and so on and so forth. Audio appeal of this game is wells suited for the children and done with sweet background music.
Lots of mini games but repetitive, slow movement and pace:
As discussed earlier, the player has to rebuild the theme park for his moshlings and then has to set out to find them. The building part is not really portrayed at all in the game while the mini games are given way more importance which is a good as well as a bad thing. Puzzles will help the little ones to think and are quite rewarding. Once these puzzles are solved, they are given a moshling who they can take care of and play with within the nurseries and monster habitats. The biggest drawbacks here are the slow movement and pace of the game which can put a damper on the fun.
Our Verdict
One would expect much more from Moshi Monsters: Moshlings Theme park but unfortunately its a great letdown but nonetheless it does give the little ones something to do.
Collectibles that you may like
Combo Point "The Fighter" Light Blue Wristband