Our Rating :
The Last of Us is an action-adventure survival horror game developed by Naughty Dog and published by Sony Computer Entertainment exclusively for the PlayStation 3. The game takes place in a hopeless, post-apocalyptic United States, the result of a pandemic that turned much of civilization into vicious, zombie-like creatures. While this sort of scenario may seem all too familiar, what sets this game apart is that it focuses on the story of the characters rather than the outbreak.
Overview:
The player takes control of Joel, a grizzled survivor struggling to stay alive in this harsh, unforgiving world. He makes a business arrangement early on in the game to transport a young girl named Ellie across what remains of the United States, now a wasteland of dilapidated cities and towns overtaken by nature. Despite their initial reservations of one another, these two develop an inseparable bond over the course of the game that is both endearing and unforgettable.
The gameplay focuses heavily on exploration, punctuated by encounters with the Infected and various hostile human factions. The human enemies range from military units to various territorial gangs, but are often just average folks struggling to survive. Then there are the Infected, often appearing deceptively docile then attacking suddenly with reckless abandon and unmatched ferocity upon detecting fresh meat. The most common Infected are the Runner type, but the Clickers are perhaps the most terrifying, blinded by their infection yet far more dangerous as they can kill Joel instantly if they get ahold of him.
Stealth often plays an important role in enemy encounters, as direct combat is often undesirable and highly risky. In order to survive, you will likely find yourself scavenging the environment for makeshift weapons like bricks and empty bottles, as well as various supplies. To that end, the game features an innovative crafting system which allows the player to craft various weapons and health items from scavenged items. This is made especially tense by the fact that everything happens in-game and that player decisions can have a considerable impact on how future enemy encounters play out.
The PROS:
Great Storytelling: This game redefines what interactive storytelling can achieve in games. More games should be like this.
Tense Enemy Encounters: There is no shortage of well-designed, nerve-wracking enemy encounters.
Interesting Crafting System: You can make all kinds of useful and sometimes crazy stuff. How about a molotov cocktail, a nail bomb, or a pipe with scissors attached!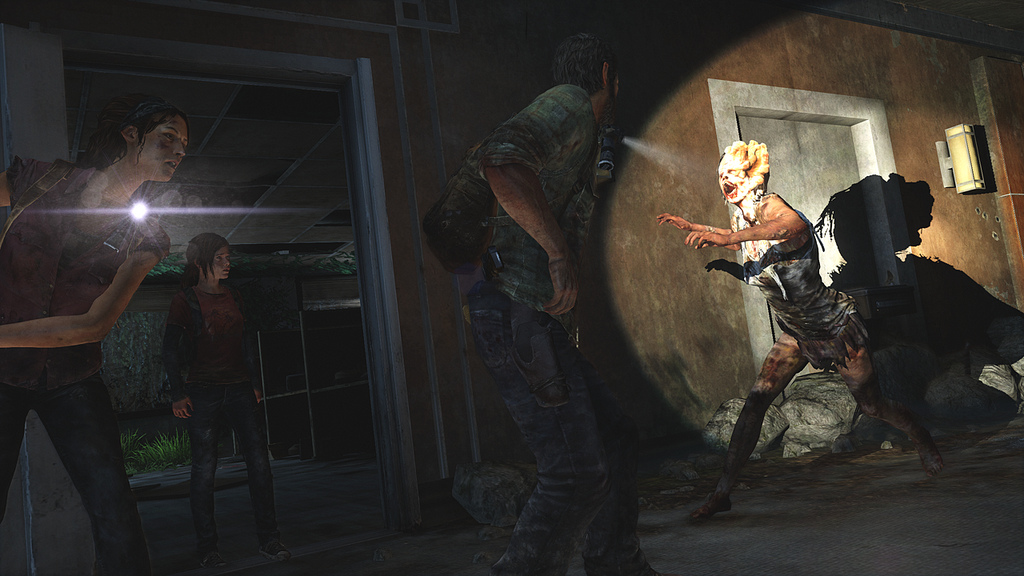 The CONS:
AI Issues: Ellie is essentially unnoticed by enemies unless Joel is discovered. Although necessary to avoid unwanted encounters, this does break the immersion a little.
Repetitive Puzzles: Some environmental puzzles are repeated a few times, but it does not detract too much from the game.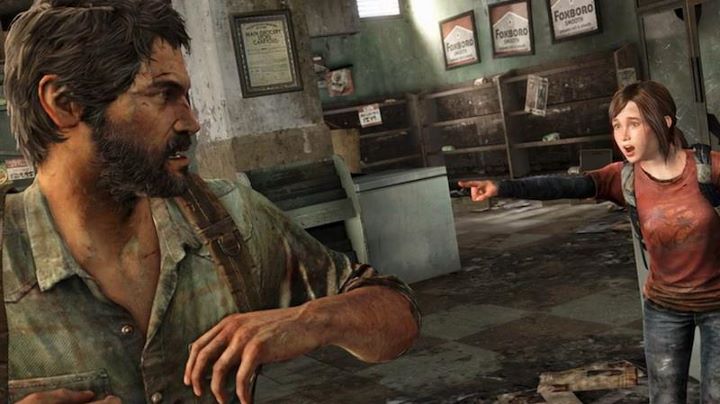 Our Verdict 
The game is perhaps one of the best of this last generation, definitely worthy of all the praise and awards it has received. Despite some minor issues, it successfully manages to bridge the gap between great storytelling and great gameplay in a uniquely compelling way that likely won't be forgotten any time soon.
Collectibles that you may like
Sony Playstation Clock - Employee 5 year service award